Armenia, Turkey, Germany, Sweeden, France and USA, a story which pans across continents and 10 years in the lives of the Ibelin family.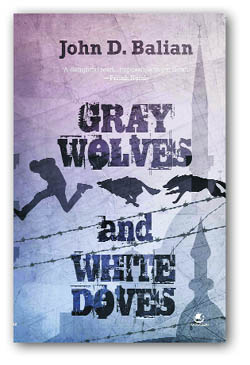 This is a book which is filled with history about countries and eras which one might not know in depth about. This book does not particularly try to prep the reader in history but uses the historic references in weaving a story of great interest. There is also a reference to terrorism and how human beings can turn to be vicious when faced with tragedy and misgivings over generations.
The protagonist starts off as a small boy and travels through deserts and mountains to reach a city to be left with only a father and 2 siblings from him family of six. The life of children are so dependent on their parents, their well being and character seems to represent that immensely through this book. It shows how boys when they grow up emulate the facts of history and try to avenge and stand up for their family against external forces.
For a reader, there is so much to know about the ways of the church, the ways of the missionaries and how children become fathers of the church. Many a times, they do not even wish to, and circumstances land them so. Family, single parent, displaced families, there is so much to this than what we see as the Popes and Bishops.
I enjoyed this book seeing the lands which are rarely written about and a time in history which has so much shrouded in disguise. Each country has its own story to portray and one wonders at the end of it all, who is the true perpetuator of this injustice to the many children of these lands.
Image Source: http://www.johndbalian.com/addons/shared_addons/themes/minimal//img/Gray_Wolves_IE_front.jpg